Step 1
First, gather all your ingredients together. It's far too easy to get halfway through a recipe and realize you don't have the essential ingredient, run to the store, come back, and add too many eggs because you've lost count. So read through the recipe, lay out your ingredients, make a trip to the store if you're missing something—then get started.
Step 2
Sift together flour, baking soda, salt, cocoa powder, ginger, cinnamon, and cloves in a medium mixing bowl.

Step 3
Then, in a separate large bowl with an electric mixer combine butter, sugar, egg, and molasses* until light and fluffy. I used my trusty KitchenAid mixer.
*Molasses hint: For a more pourable molasses, heat it up in the microwave for about 15 seconds and you'll find that it pours more easily.

Step 4
It's time to combine the wet and dry ingredients. Slowly add your flour mixture to the wet ingredients and mix until it's all well combined.
Step 5
Next, divide the dough into three parts and wrap them in plastic. Refrigerate for several hours or overnight. (Refrigerating the dough keeps it from sticking to the rolling pin and helps the dough hold its form when you're cutting it into shapes.)
Step 6
Preheat your oven to 350° F. Roll out the chilled dough on a floured surface to about 1/4" thick and cut out the shapes with cookie cutters. Brush off any excess flour and place cookies on a lightly greased baking sheet.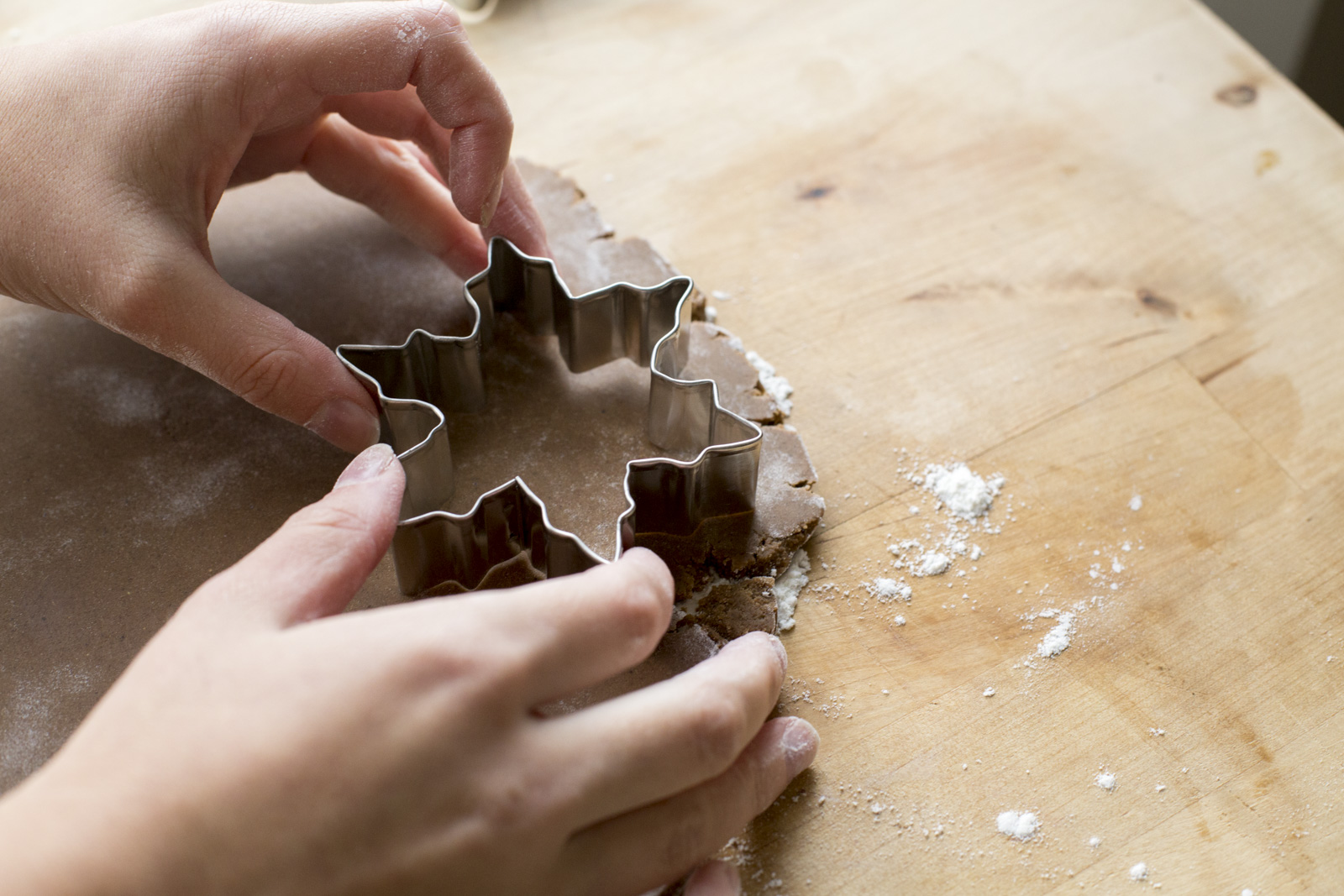 Step 7
Bake for eight minutes, or until the edges are browned. Allow the cookies to cool on the sheet for several minutes before transferring them to a wire rack to cool completely.
Step 8
To make the icing: Sift powdered sugar and cream of tartar together. Add the egg white and beat with an electric mixer at high speed until a knife drawn through leaves a clean path. (High levels of humidity may cause a need for more powdered sugar.)
Spoon the icing into a pastry bag (you can also use a plain plastic sandwich bag if you have that). Cut a small hole in the corner of the bag and ice your cookies.