This gas pipe firewood holder is a sleek storage solution. It's not only great for firewood, but can be customized to hold blankets, towels, or any number of things. It's a perfect industrial accent to any living space.

We are always on the lookout for simple storage solutions to help declutter and simplify everyday life. This DIY pegboard storage system is not only stylish, it's really simple to make! With the right tools and materials, you can create your own pegboard for bathroom, kitchen, or closet storage.
Is finally being on time one of your New Year's resolutions? We designed this IKEA clock hack so you can be on time and add a little bit of sleek style to your home.

Whether you're working from home or wanting to personalize your office, this little desktop organizer works like a charm. It's easy to make, easy to personalize, and helps keep things organized.
Hexagon shelves are a great way to really dress up a room, adding a touch of geometric style while maintaining simplicity. And because they're shelving units they can be both decorative and organizational. The best of both worlds!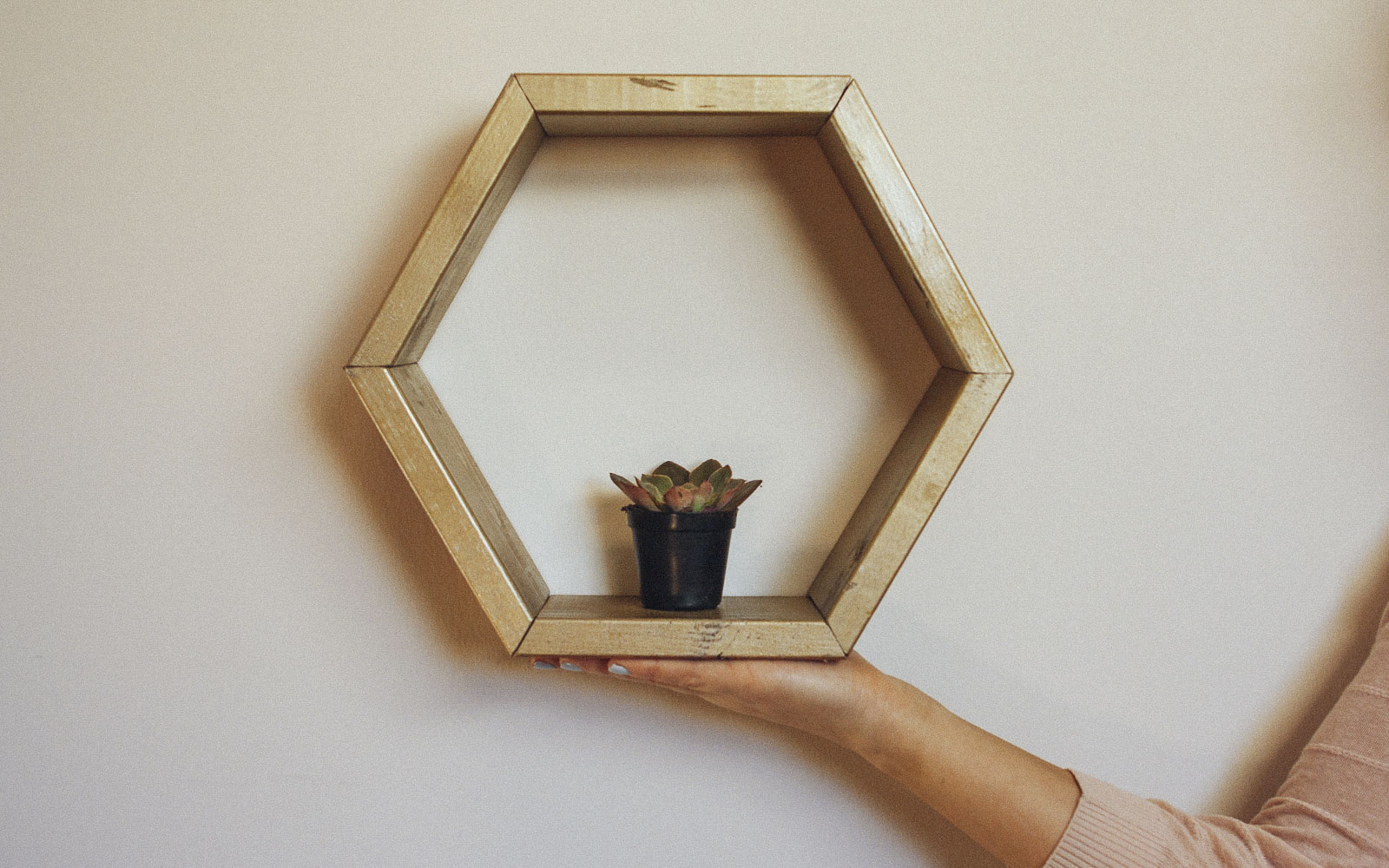 It's a great time to spruce up your front porch. We recommend this rustic—but stylish!—wood stake door mat. Keep the rain, mud, and muck out of your home in style!
Make a bold statement with an upholstered headboard. In this post we show you how to easily update your bed with just some wood, glue, staples, and fabric.

Blankets: we love them. They are warm. Cozy. A winter essential. However no matter how hard you try to keep them organized, they inevitably end up in a pile on the floor, crumpled, and messy. But not anymore with this lovely blanket rack.

These wood trivets are equal parts beauty and function, and they make a lovely addition to any tablescape.

Turn a simple pallet into a beautiful coat rack!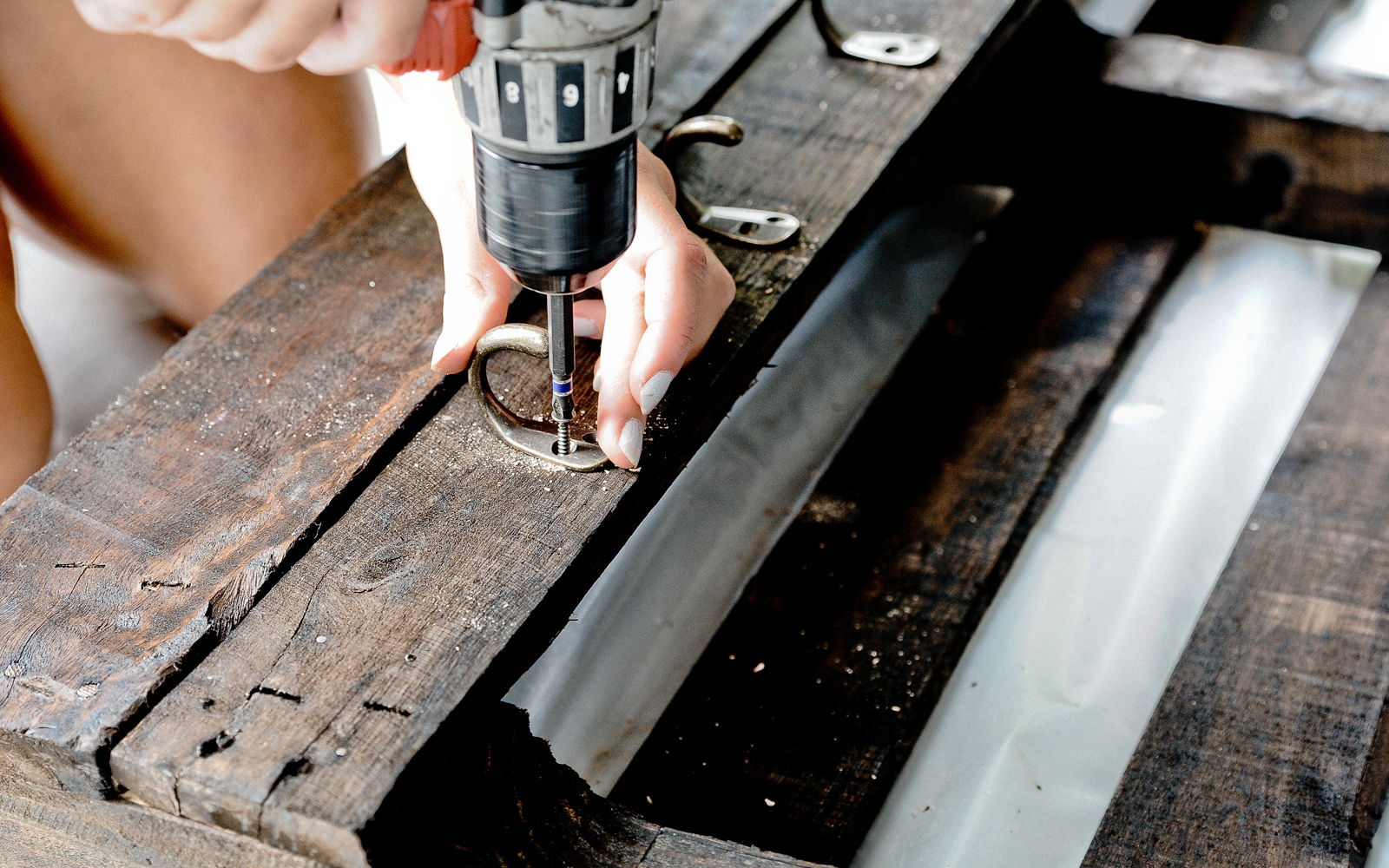 We know how much people love their pets. Here's a quick and easy DIY cat scratching post for your feline friends!
We created a fun DIY homework station that makes for a perfect weekend project. This desk is easy to make, takes up minimal space, and provides a personal little nook for any student to do their homework.
The hairpin leg is a true form-meets function story, and a hallmark of mid-century modern design. The table is simple, sturdy, beautiful, and made on a budget. What's not to love?
We needed a magazine rack, so we came up with this! (When treated with Lifetime Wood Treatment, this rack can double as a garden trellis.) It's simple, it's easy, and it's cheap—our favorite kind of DIY project.
Wine racks can be such a practical storage solution and at the same time add class and elegance to any room. This design is fun because it's so versatile. Make it for three bottles or 13!
This planter box is a perfect way to display your house numbers or your family's last name at your door. It's quick, easy, and fun to make, too!