Since social distancing started, we've been focused on bringing you projects to keep you busy and creative at home. We curated this roundup of projects to do with your kids, this mini-succulent planter DIY, and six projects to do with materials you already have at home. As we enter a new week of staying home, we know you might be running low on materials—but that's not a reason to stop DIY-ing! This week, we're bringing you a few larger projects we hope will help you structure your time, and all you have to do to gather your materials is call your local Dunn Lumber. Our salespeople are ready to help you plan your project and set up your $60 flat-rate local delivery. We'll bring the materials right to your driveway or doorstep—no contact required. Just pick your favorite project and get to building!
How to Build a DIY Sandbox
If your kids need a new activity to keep them busy, this DIY sandbox is a great choice. They'll get a ton of use out of it over the summer, and when cold weather comes, just close the lid to protect the sand from the rain. There are quite a few materials involved in this project—lumber, landscape fabric for the bottom of the box, and the sand itself—but, luckily, Dunn Lumber carries everything you'll need. So grab your materials, and bring a little bit of the beach to your backyard.
How to Build an Outdoor Fire Pit
Adding a fire pit to your backyard will instantly make your home feel cozier, and we could all use a little coziness right now. This circular design requires some heavy materials, but you can have those delivered to your house or do our curbside pickup. Once your pit is built, grab some s'mores supplies and build a fire for a comfy late-night snack with your family.
How to Make a Bed Frame
This is the lengthiest project in this roundup—it'll take anywhere from six to eight hours—but, for me, it's also the most rewarding. There's nothing like hopping into bed at night with a sense of pride, knowing you've built it yourself. Plus, making this bed frame will only cost you about the tenth of the price of buying the original. Cost-effective and creative? This is a win-win.
How to Build a Planter Bed
If you've been thinking about growing your own garden, now is the perfect time. This planter bed requires some big pieces of lumber since vegetables need at least 12" to grow properly, but it's relatively simple to put together. You can have the lumber and the potting soil delivered to you from your local Dunn Lumber. Once it's built, plant your favorite veggies and watch them grow! And if you've been cooking more while at home, growing your own food is a fun way to get even more creative in the kitchen.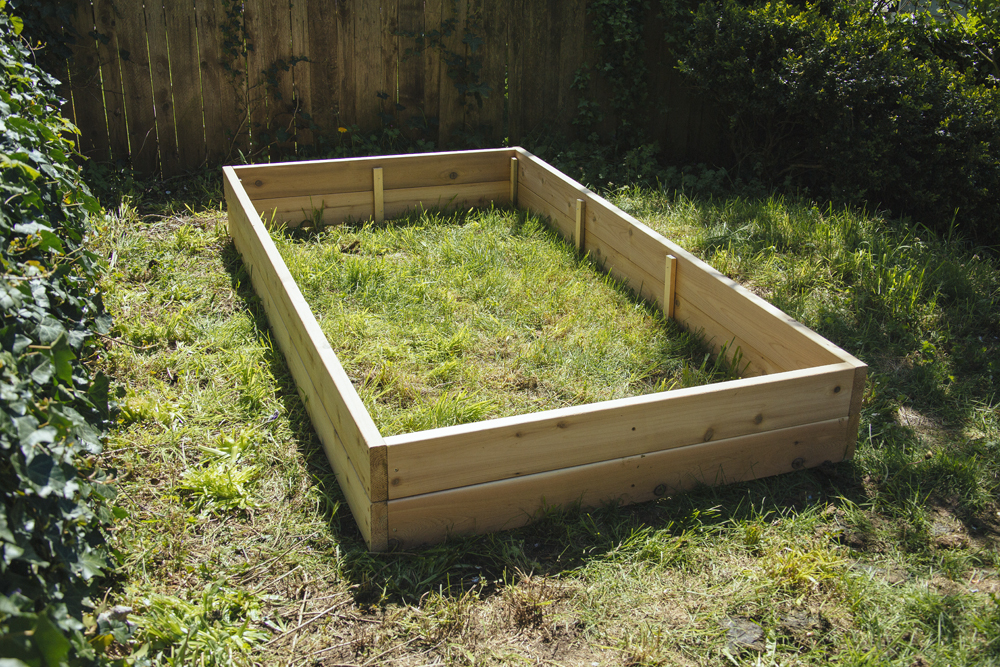 How to Build a Wooden Swing Set
This is another great project for kids who need some new activities. We built this swing set to include a climbing ladder and a rock wall, so it'll keep your young ones busy for hours. You'll want to put together the bulk of the set yourself, but the most creative part of this DIY is deciding how to set up your rock wall—and that's a fun activity to involve the whole family in.
For more big project ideas, check out our posts on how to build a backyard fence and how to make a DIY package drop box. If you need help project planning or want to schedule a delivery, just call your local Dunn Lumber. For more information about delivery, see our guide.