Step 1: Carve the Pumpkin
We bought one of those handy-dandy pumpkin carving knives you'll find all over the place during this season. Here's a link to a pumpkin carving kit which includes several knives, in addition to a scoop that will help you remove the insides of your pumpkin. Remember, safety first. Use the right tools, avoid using an extremely small pumpkin which may be too hard to cut, and stay safe. Carve a circular shape around the stem of the pumpkin; this will serve as a lid to your beverage dispenser.
Step 2: Remove the Guts of the Pumpkin
Now it's time to remove the insides of the pumpkin. Take out all the seeds. You can set them aside and roast them later if you'd like! Then, start scraping the stringy sides. The smoother the inside of your pumpkin can be, the better. You don't want remnants of pumpkin floating around your beverage because they'll clog up nozzle. We used a metal spoon, which helped get the sides nice and clean. They also make great kits, like the one we linked to above, that have scoops that will help you get a smooth surface inside the pumpkin.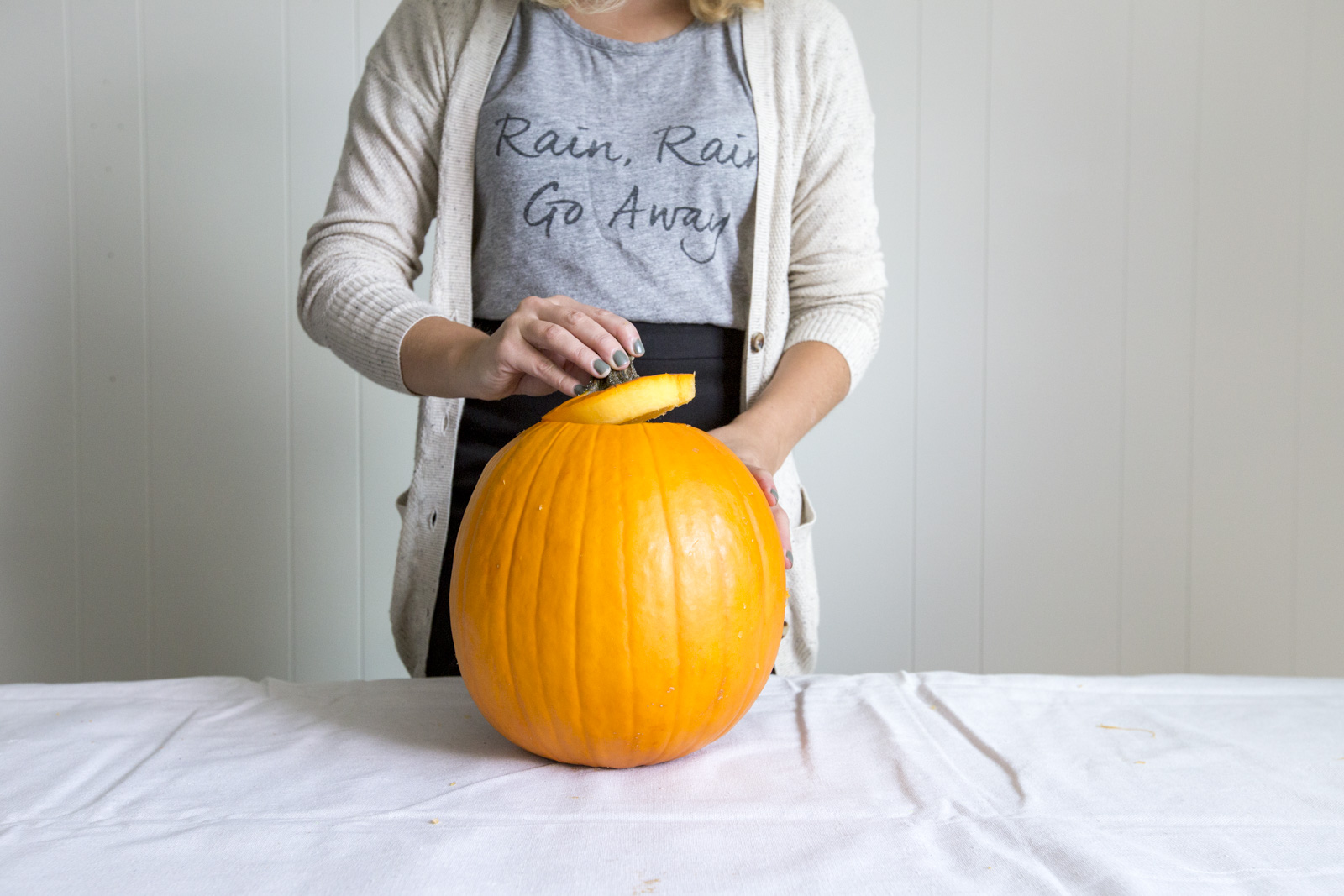 Step 3: Drill a Hole for your Nozzle
Next, find a drill bit that's a similar size to your nozzle. Ours was a 5/8" nozzle, so we picked a drill bit just a hair smaller (9/16") to ensure there was no leakage.
Step 4: Attach the Nozzle
Now it's time to secure the nozzle in place. We found ours at Dunn Lumber. Remove the nut on the end of the nozzle and carefully screw into the pumpkin. Make sure you get it straight the first time, because trying to screw it in again could create room enough in the wall of the pumpkin for liquid to escape. When we'd finished the pumpkin, it became clear that the nozzle let out a smaller amount of liquid than we'd anticipated, but that was because we didn't take enough time cleaning out the strands of pumpkin and they clogged up the nozzle—so make sure you totally clean it out! Take your time; you might need to remove more than you think you do.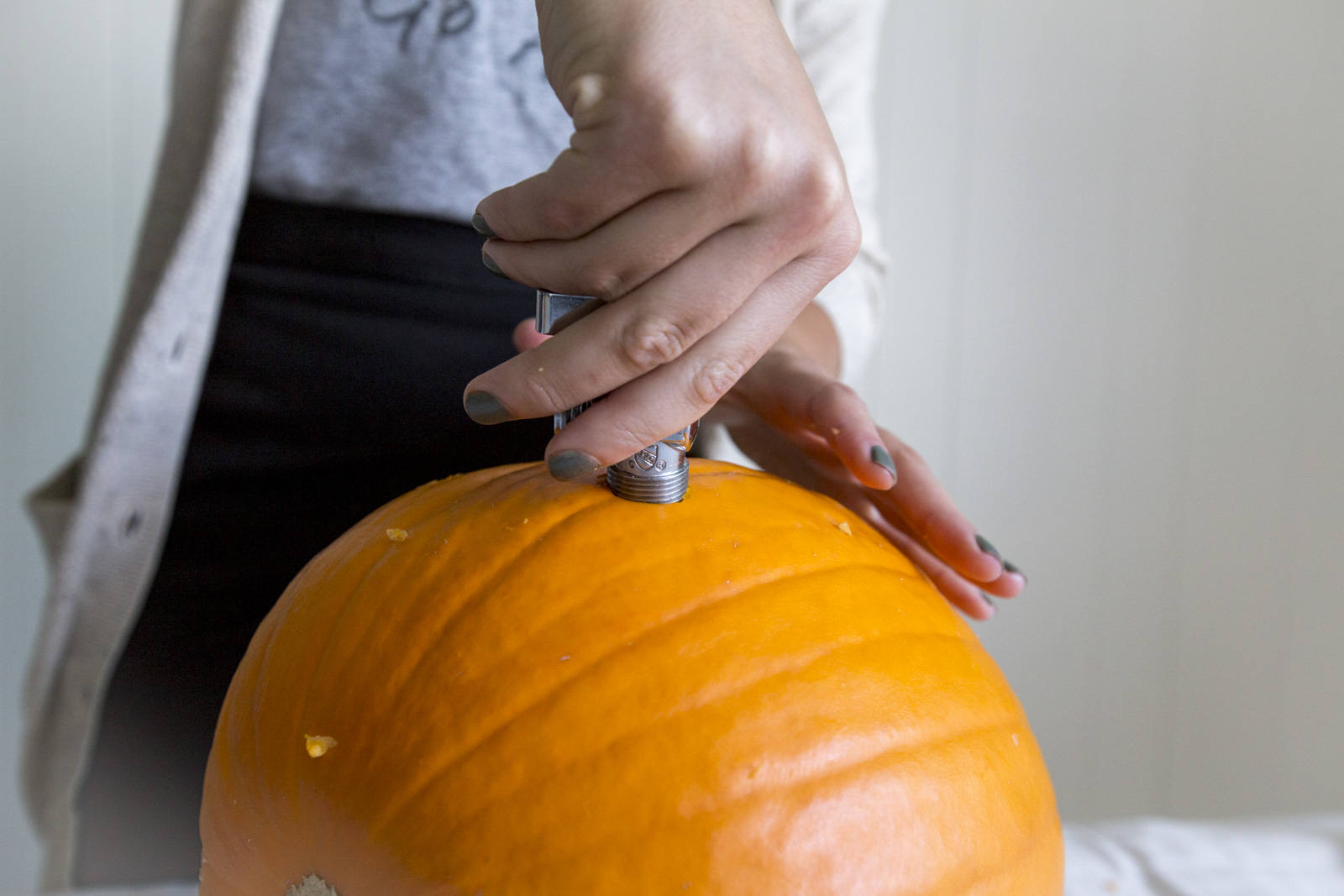 Step 5: Rinse the Pumpkin
This final step is another way to ensure you don't get extra pieces of pumpkin in your beverage. Pour in some water, swirl around, and dump out using the top (don't drain the water through the nozzle, as it may clog the nozzle with remaining pumpkin guts).