The holidays are just around the corner, and it's time to start thinking ahead if you want to DIY any gifts. After all, nothing says "personal" like something you've made by hand. Whether you're looking for a handmade Christmas gift for a friend or family member or for a token of appreciation for the host/hostess who's providing you with all your holiday meals, these coasters are a great little token of appreciation. I don't always want to break out my most difficult or involved DIY when I'm gift-giving, but if I find the right project that inspires me and doesn't take over my life, I can enjoy making and giving the gift just as much as the recipient will enjoy receiving it. And for me, these coasters are right in that sweet spot!
Another plus of this project? It's great for learning how to use a speed square as an angle finder and substitute cutting guide when the angle or width of the board doesn't work with a miter box. Let's get to it.
Step 1: Cut out the hexagon
Use a speed square to find a 30° angle on your one-by-four. Clamp the square in place and use it as a guide to get your cut started. Begin cutting by pulling the backsaw toward your body a number of times before settling into that push-pull saw motion. This ensures your saw blade won't wander and scratch up your wood.
Once you have the first side cut, measure along that cut from the edge of the board and make a pencil mark at 2". Use the speed square to find 30° on the opposite side of the board and line it up with that pencil mark. Cut it in the same way you cut the first side.
Now you have two sides cut. Consider the sides of the one-by-four as your third and fourth sides. Measure from the edge of the 30° cuts along the side of the board and mark at 2", just like you did before. Use the speed square to find the correct angle and as a guide for your saw. Cut the last two sides accordingly.
Step 2: Sand the edge of the coasters
Sand the edges by hand with a sanding sponge, a piece of sandpaper, or with a power sander. Start with 150-grit sandpaper and finish with 220-grit to get a really smooth finish.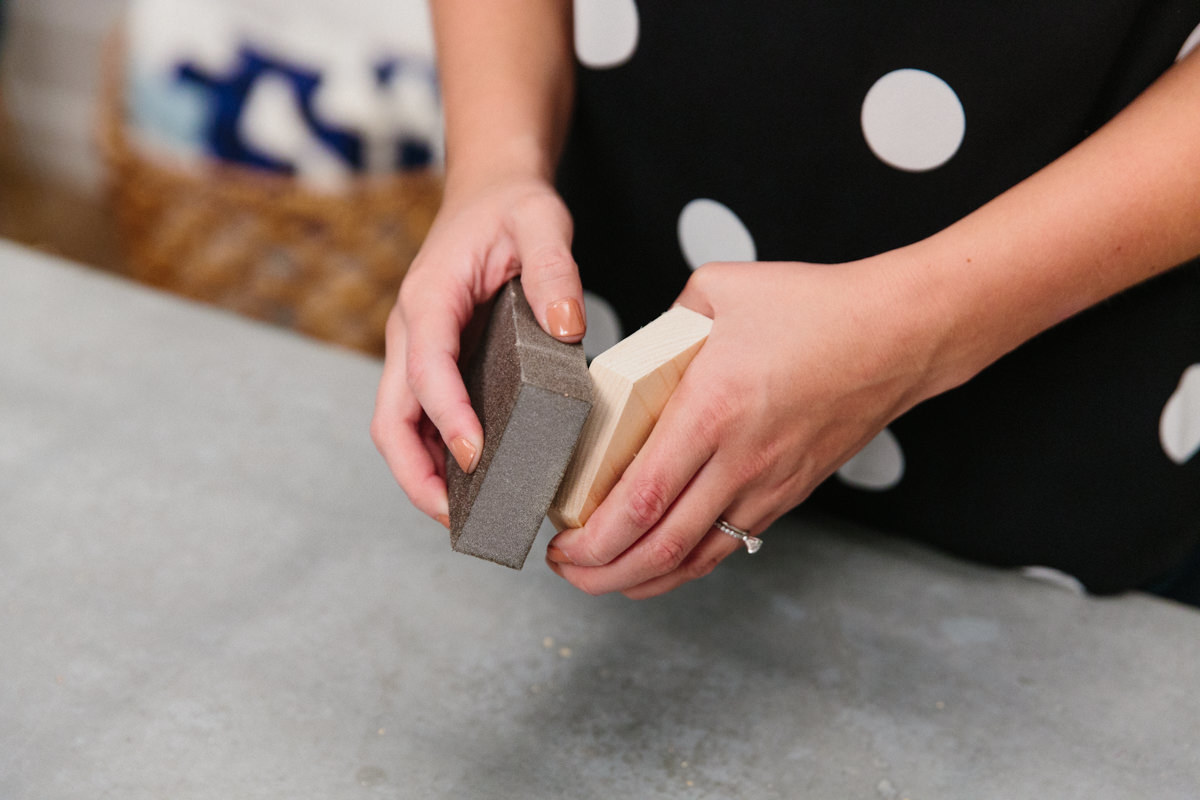 Step 3: Paint the coasters
For some added aesthetic, we taped off one side of the coasters and painted the other half. This is totally optional and totally customizable.
Position tape from point to point and down the sides. Make sure the tape is completely flat, so the paint won't bleed underneath the edge of the tape. When painting with tape like this, never paint toward the line of tape; always paint away from the tape or parallel to it. I found that painting in the same direction as the wood grain had the nicest effect. Remove the tape from the coaster when the paint is mostly but not fully dry. This prevents the paint from peeling up with the tape.
I don't remember where I found out about this copper paint, but I have completely fallen in love with it. I'm not always a fan of metallic paint because it's often lacking that metallic effect. But this paint contains real pieces of ground-up copper, making the end product incredibly realistic.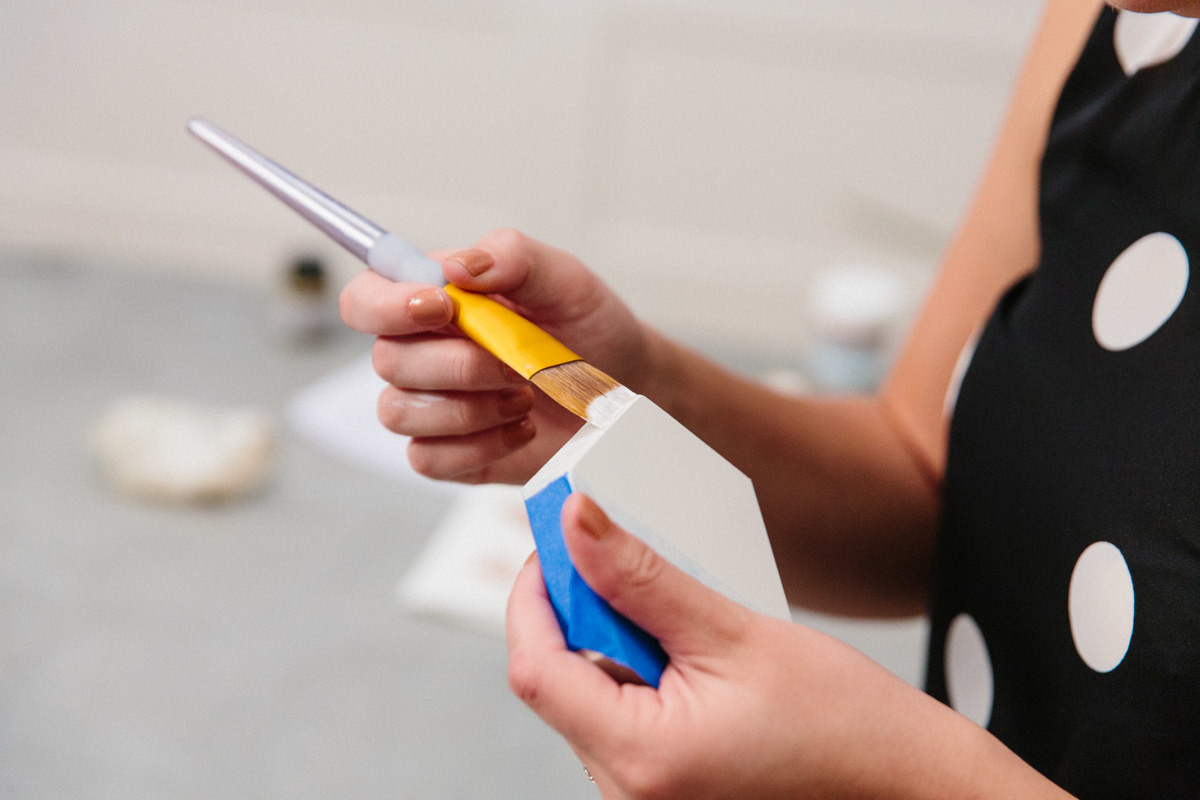 Step 4: Finish your coasters
I highly recommend finishing your wood coasters with a clear coat. They're coasters, so having water rings on them seems a little wrong to me.
Apply the finish with a paint brush and allow it to fully dry before using.
Now that you have personalized coasters for you and your guests to enjoy, why not tackle your next DIY project? Make your own paper towel holder, create a one-of-a-kind cutting board, or decorate your kitchen utensils with woodburning.