A fire pit is an absolute must in the summer. Sitting around a fire in the cool summer evening talking, singing, or eating, I think it's kind of what makes summer. If you don't have a backyard for your fire, a beach that allows fires (like Golden Gardens) is a great place to meet up with some friends and enjoy the simpler things in life. So we took our newly refurbished portable fire pit and headed out there after a long day of DIY-ing to eat some food and roast s'mores.
Now normally when I make s'mores it's with Hershey's chocolate and Kraft Puff marshmallows. I've personally never found anything wrong with it, but since we were already breaking convention with the homemade marshmallows we decided, why not go all out with the chocolate too.
Let's be honest. Theo Chocolate is amazing. It's a locally owned business that places a high value on community and relationships. Back in 2006 their factory in Fremont became the first chocolate factory to make organic chocolate in the US, and all of their chocolate still comes out of that little factory. Speaking of, if you haven't gone on a tour there, you should. It's totally worth the $10, and you get to try all sorts of amazing chocolate!
None of us had ever made s'mores with homemade marshmallows before this evening. We roasted the same marshmallows that we featured on the blog earlier this summer. And let us say, there are no words.
I always thought that store bought and homemade would react much the same to the hot embers, but I was terribly mistaken. Because of the sugar in the marshmallow the outside actually develops a brown, caramelized outer shell. This creates a depth and sophistication in the flavor that, come on, who would have guessed?
But this was just the roasted marshmallows by themselves. Adding dark, rich Theo Chocolate warmed on a graham cracker by the edge of the fire put away any doubt in our minds that this was truly a superior experience.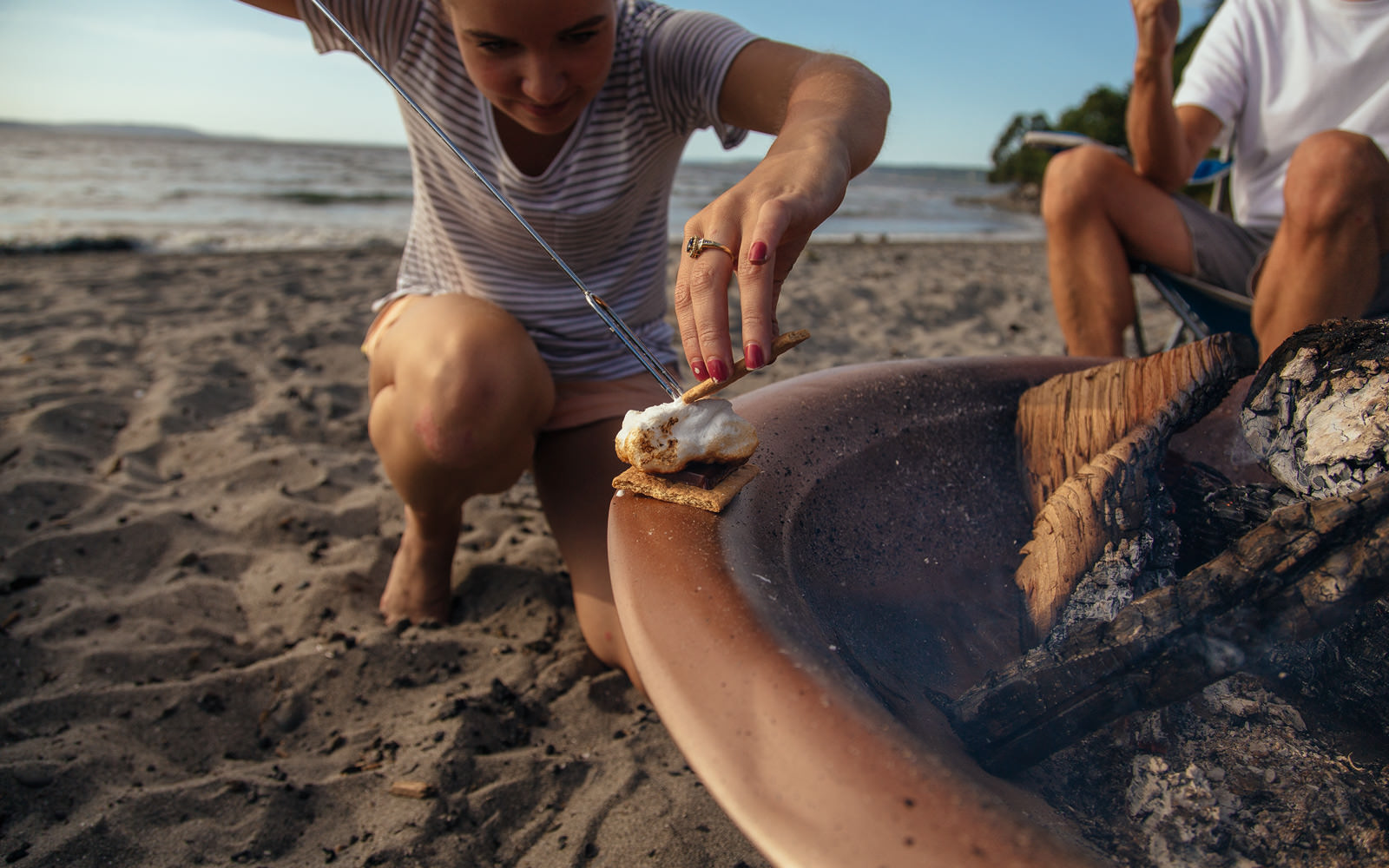 Our proof? Two out of five of our attendees went into this evening not particularly caring for s'mores. Five out of five of our attendees left with future plans to make more.
So make a batch of marshmallows, grab some Theo Chocolate, and test it out for yourself. We don't think that you'll be disappointed.
* Please respect your local fire department's rules relating to bonfires and comply with local burn bans when they are in place