Here's a fun project to help keep your fires going all through the fall! It means plenty of bonfires, homemade Marshmallows, and S'Mores! We came up with this log carrier to help make your bonfire that much better.
Step 1: Get a Burlap Sack
Head to your favorite coffee shop and ask for a burlap sack. When you're ready to make your log carrier, begin by measuring where you'll place the handles. Use a permanent marker to trace the area you'll cut out.
Step 2: Cut Out Your Handles
Now cut out a square in the middle of your burlap sack where the handle will go. Repeat this step on the opposite end of the burlap sack.
Step 3: Bind the Burlap
Using a needle and thread, tack the binding in place around the handle area you've cut so that the burlap sack won't unravel. Tacking is a sewing term which means to loosely secure the binding in place. You'll sew it together in a minute; tacking helps the binding stay put as you sew. Repeat on the opposite end of the sack.
Step 4: Stitch in Place
Use a sewing machine to secure the binding in place. We chose a zig-zag setting on the machine because burlap can be a bit tricky to work with. Repeat on the opposite end.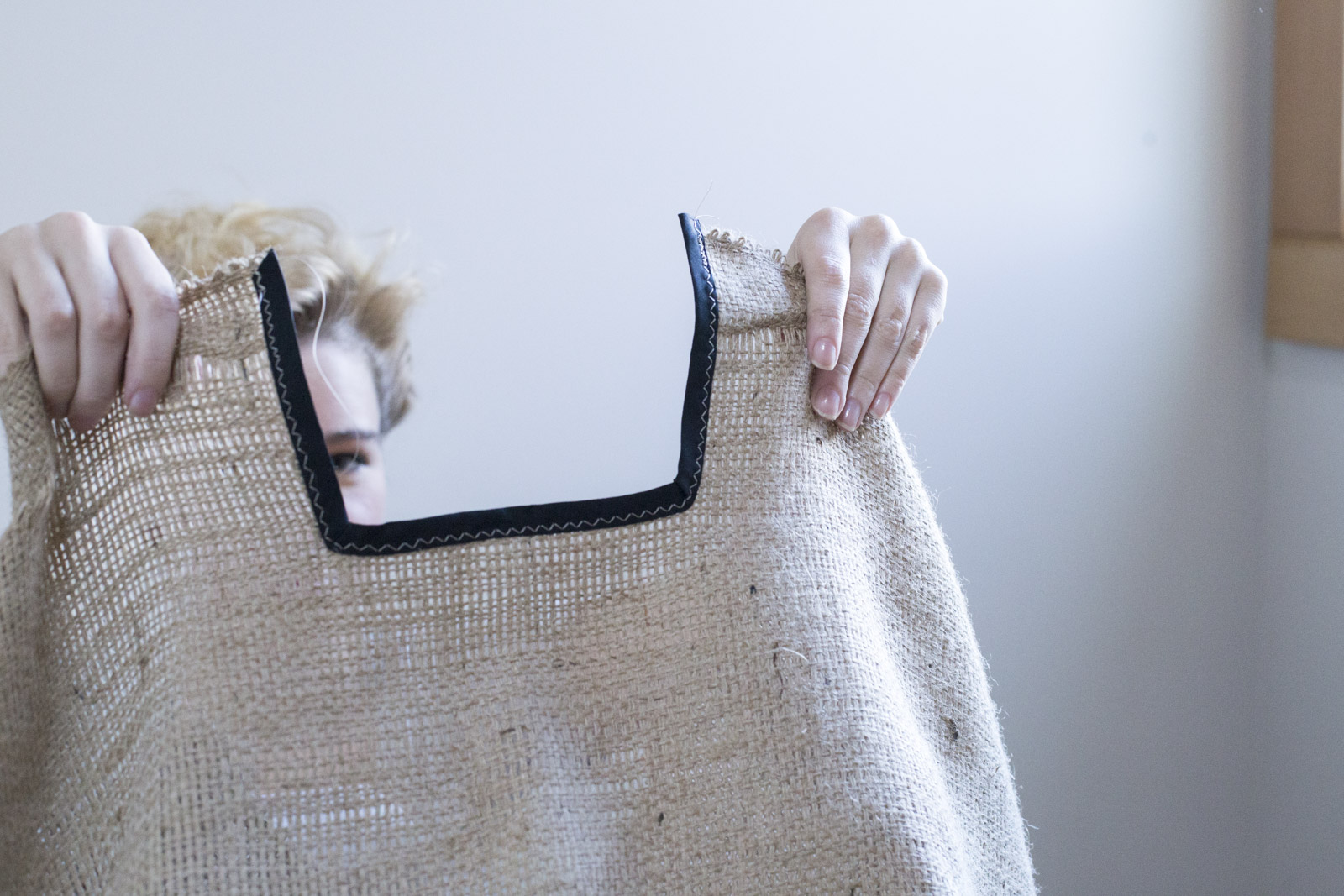 Step 5: Reinforce with Material
Cut out a square piece of material and pin it in place. We chose a simple brown fabric. It should be wide enough that it reaches to the edges, and long enough that it hits just before the handles. Then, sew your piece in place.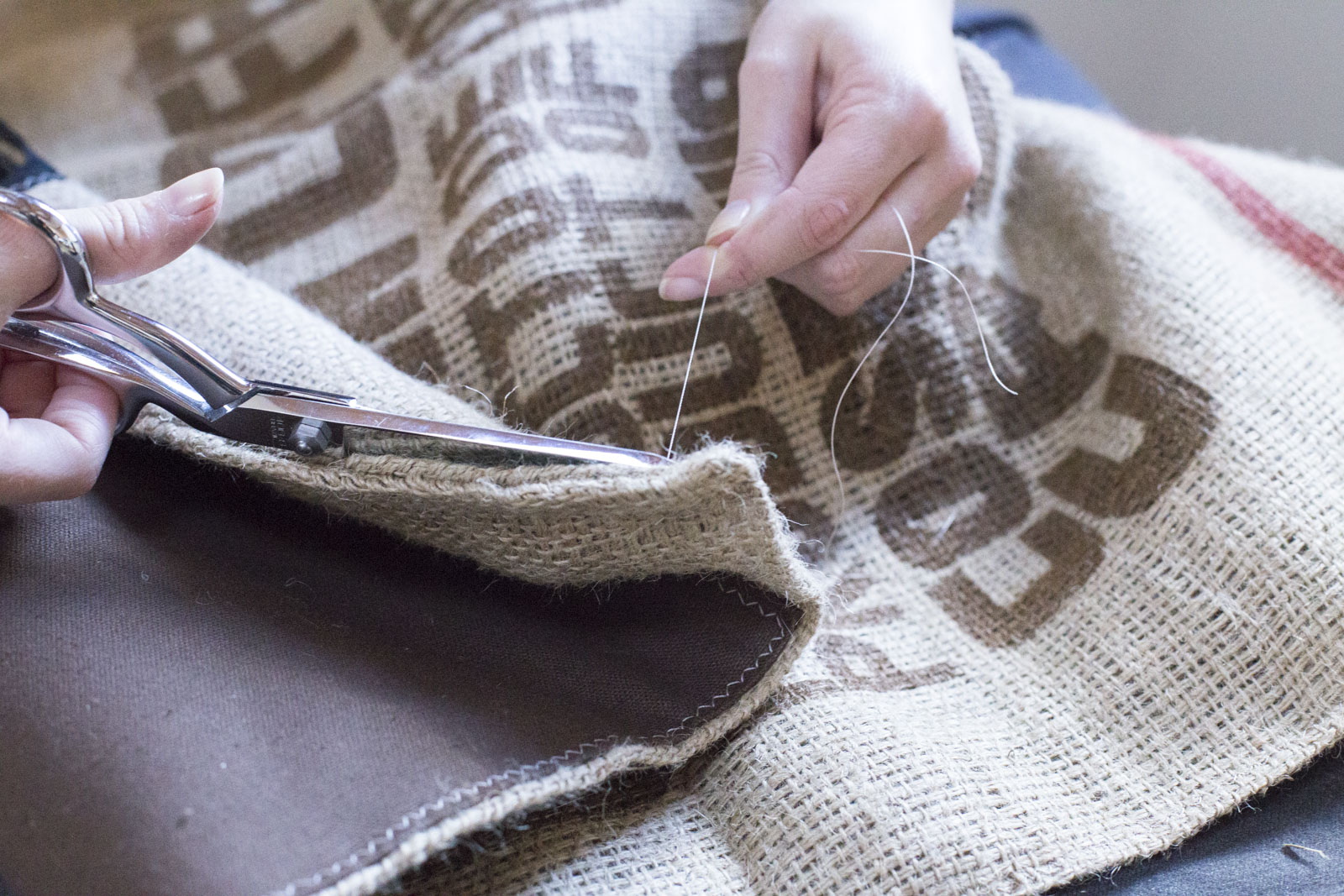 Step 6: Add the Handles
Add the dowel handles on each side and sew them in place.
Now go enjoy a bonfire.