Step 1
Begin by preheating the oven to 350° F.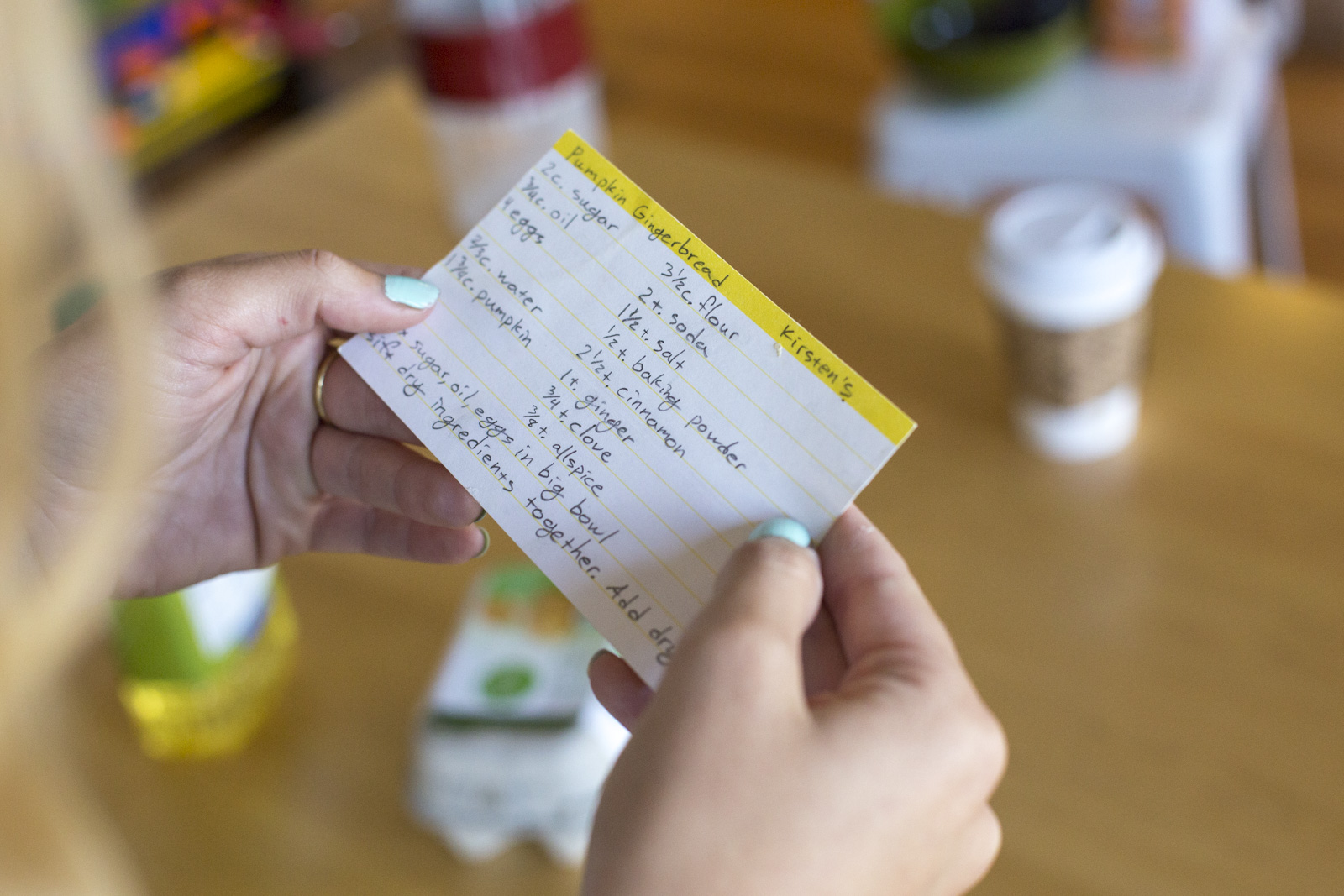 Step 2
Next, combine the sugar, oil, and eggs in large bowl, scraping down the sides of the bowl between each ingredient.
Step 3
In a separate bowl, sift the dry ingredients together.
Step 4
Then, alternate between adding dry ingredients and water to the batter.
Step 5
It's time for the essential ingredient: pumpkin! Beat in the pumpkin while scraping the sides of the bowl. I've found there's always a part of the batter the electric mixer doesn't reach during this step, so I go back and hand-mix the batter to ensure the pumpkin gets thoroughly mixed in.
Step 6
Grease two loaf pans, and divide batter evenly between them.

Step 7
Then, bake the batter for one hour, or until a toothpick inserted in the center comes out clean.
Step 8
Now it's time for hot coffee, a good book, and some yummy pumpkin gingerbread. Enjoy!