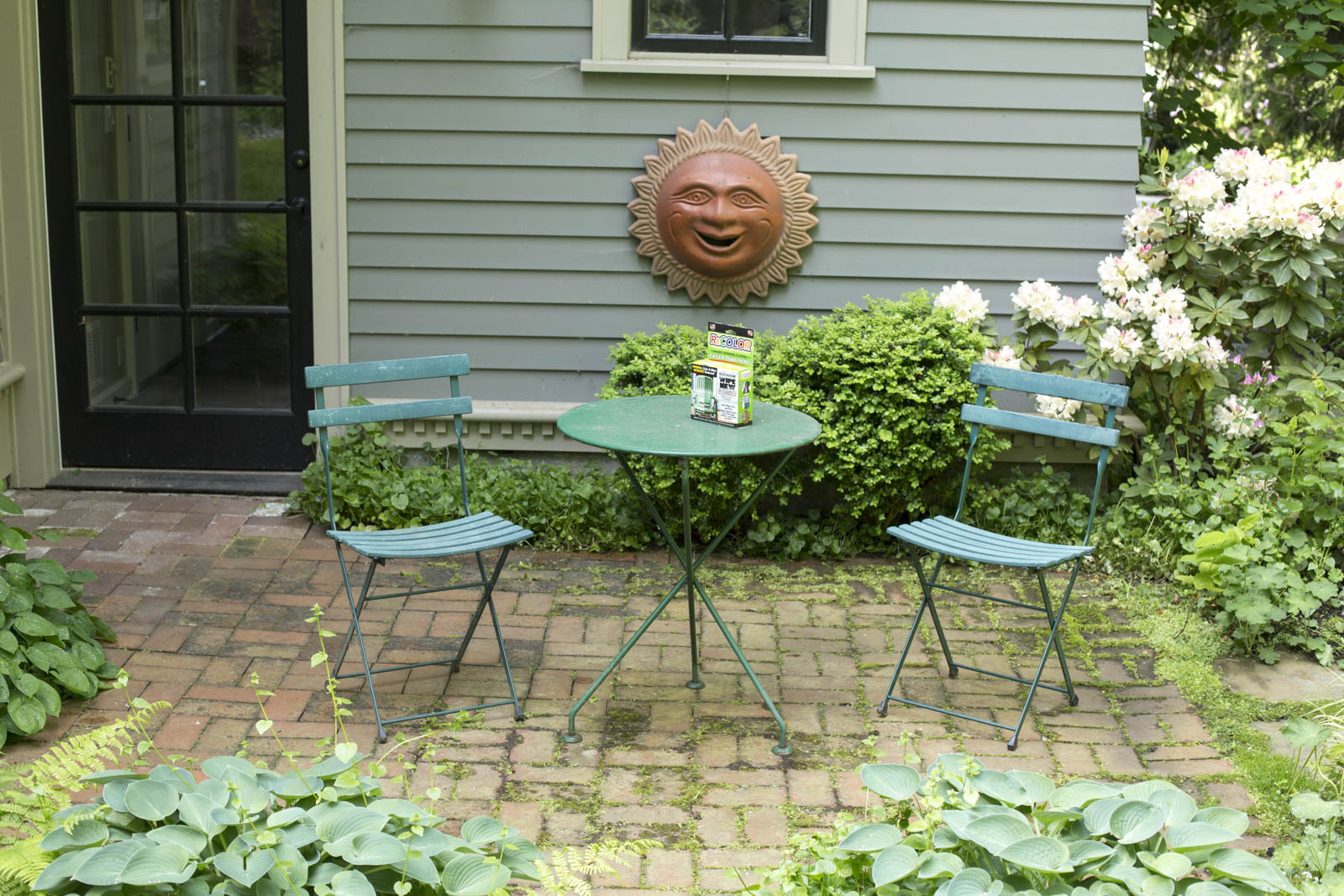 Rust-Oleum's ReColor by Wipe New is amazing! We don't carry it at Dunn Lumber, but you can order it here. It works on plastic, metal, vinyl, fiberglass, stone, composites, and more, and is a great way to give new life to your tired deck furniture! Check out their website for more information on the product.
Step 1: Rinse all surfaces of your furniture
Make sure to follow all the instructions provided. Start by hosing off all the surfaces you'll be treating. You'll want to rinse away spiders webs, dust, dirt, and all the other added messiness that comes with having furniture outside.
Step 2: Wash surfaces with warm soapy water
Next, it's time to wipe down the surfaces with warm soapy water. Use a scrub brush for any tough dirt or build-up from over the years.
Step 3: Rinse!
Time to rinse again!
Step 4: Dry surface
Wipe the surface off and let it dry. We left it in the sunshine for about an hour and a half to ensure the surface was completely dry before applying the treatment.
Step 5: Apply Rust-Oleum furniture refinish
Make sure you put on gloves! This stuff is amazing, but it's also strong! Apply in a well-ventilated area. Evenly wipe all the surfaces you'll be treating with the sponge provided in the packet. If it starts to dry out, apply additional rinse, which comes in the pack. You can use the included cotton swab for touch-ups or to apply ReColor in hard-to-reach areas.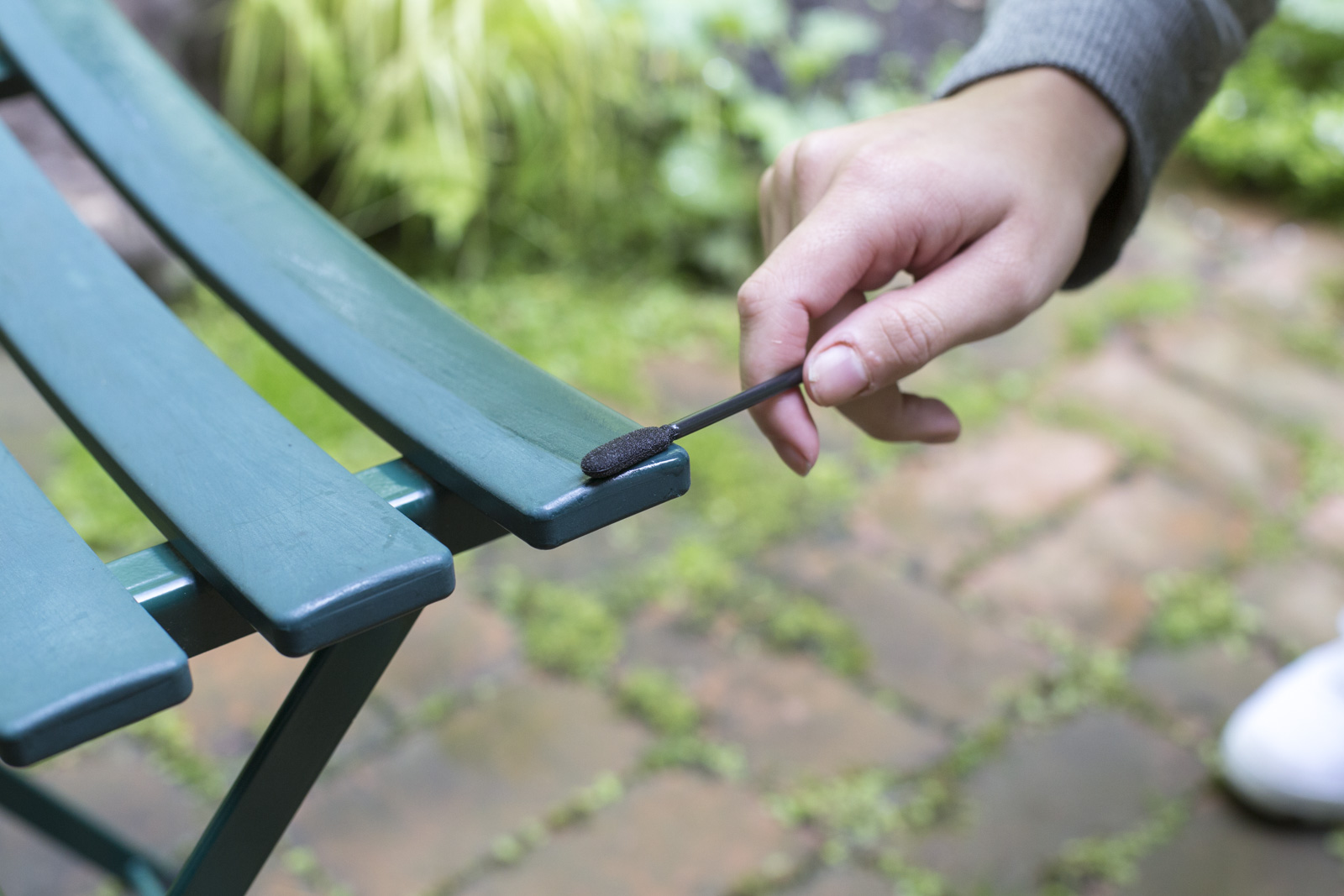 Step 6: Let dry
Don't touch the finished product for an hour after applying, and keep it out of contact with water for a full 24 hours to avoid streaking.