Gates are one of the most common things found in a yard, and they receive a lot of use. Over time, they can sag, be abused, fail to latch, or simply degrade with age.
Did you know you can often repair a gate, rather than replacing it? But how do you decide when to repair your gate versus when to replace it? Here's some information to help you make that decision.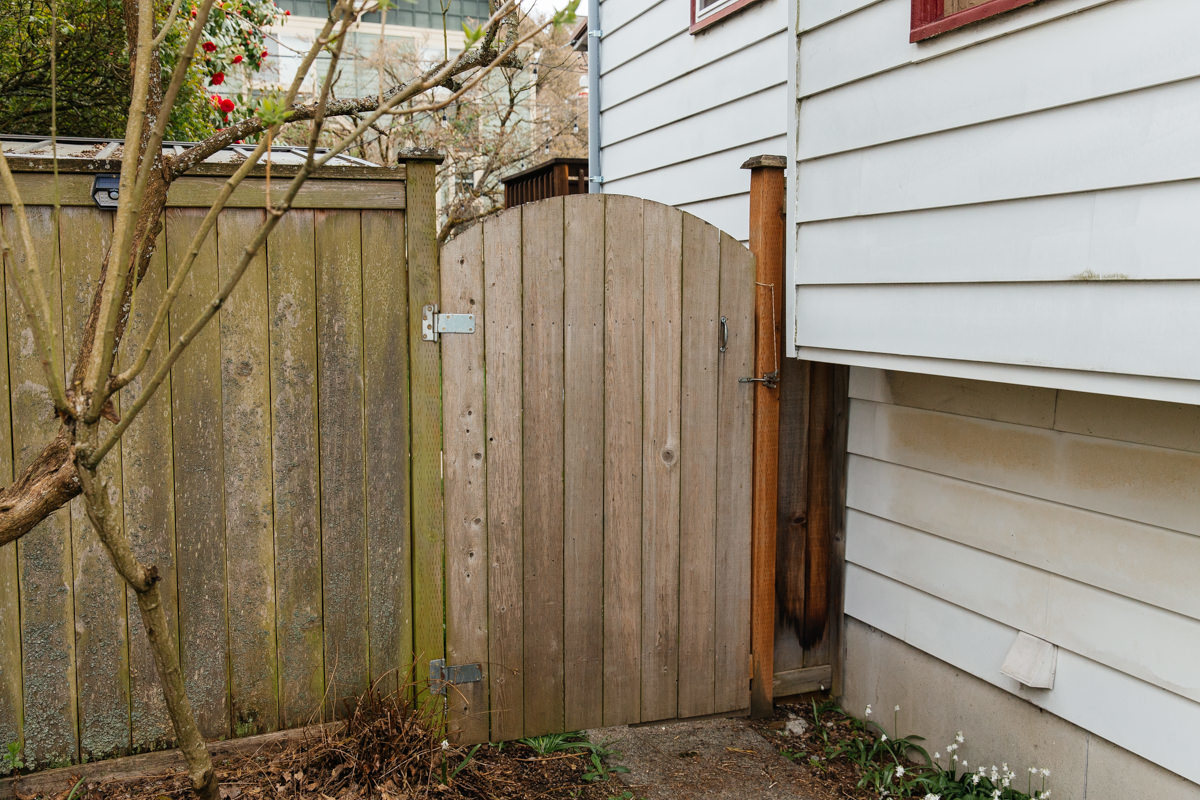 Safety
Is the gate so old and decrepit that it's not safe anymore? If so, you're better off to build a new gate. There are kits that make it easier, or you can build from scratch.
Appearance
Sometimes a gate swings and latches just fine, but it needs an upgrade aesthetically. Old boards may be damaged by rot or abuse, and new boards can replace old ones, giving a new look to this entrance to your yard.
Sagging
A common problem with gates is sagging, which often means the gate won't latch properly. Before replacing the whole gate, see if adjustments can be made to correct the problem:
1.) Inspect the "hinge side" of your gate first, and tighten any loose hinge screws. If the wood is solid, but the screws aren't holding well to it, you may be able to replace the screws with longer and/or thicker screws, in order to get a fresh bite. If these adjustments won't work, see "replace hinges" further on in this article.
2.) Similarly, the latch may have come loose and you may be able to tighten and/or realign it to make it latch properly. If that doesn't work, you can install a new latch. See "replace latch" further on in this article.
3.) A gate sag kit can bring your gate back into true alignment, and it installs easily. It's basically a cable that stretches from the upper hinge-side corner of the gate, down to the corner diagonally opposite. A turnbuckle allows you to adjust the tautness of the cable and keeps things in place.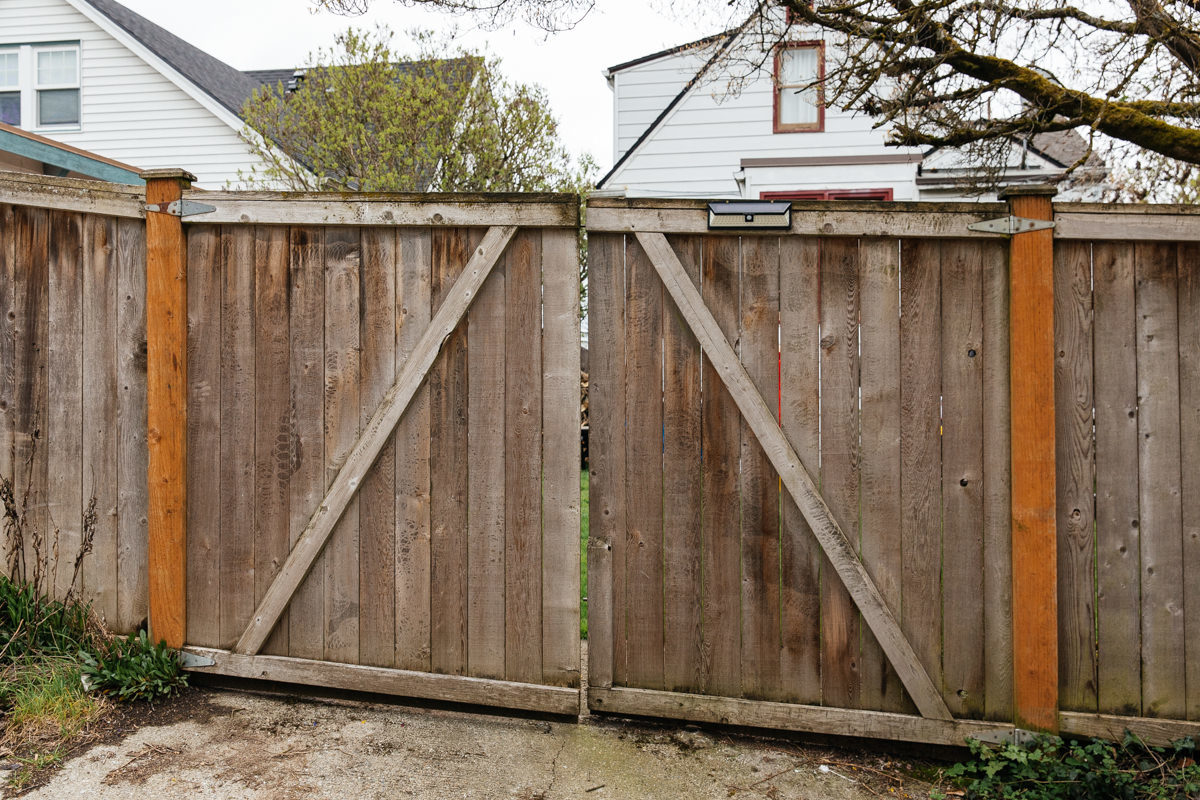 Gate hinges
Replacing gate hinges can give your gate a new look, make your gate sturdier, and allow it to swing better. Generally speaking, you'll need new or larger holes in your gate posts for the new hinges to screw into, so they go into nice, solid wood. Gate hinges come in different styles (from basic to decorative) and different colors, too. The larger the hinge, the sturdier and less likely to sag your gate will be.
Gate latches
There are a lot of different types of gate latches available, and they are generally either silver or black in color. Beefier, heavy-duty latches are a good choice for gates that receive a lot of use. Just as when replacing hinges, try to avoid using the same holes as the old latch, so that the new latch can anchor into solid wood. If you have to use the same holes, use a longer and/or thicker screws than were previously used.
Gate boards
Sometimes a gate's framework is just fine, but the boards need replacing due to rot or damage – or just because you want a new look. Carefully detach the existing boards on your fence, true up the framework, and attach new boards. If you have an electric drill/driver, fastening the boards with screws will be easiest, and it won't "rack" the gate with the pounding of nails (How to Use a Power Drill). You can stick with the old design, or change it up with a rounded top or a different pattern of boards. Oftentimes, a gate can be brought back into good working order without a lot of effort, and, in the process, you can get a new look by using a different style of hardware. However, if you've inspected the hinges, frame, and latches, and you deem the gate "beyond repair," then building a new one is your best option. Gate kits with metal brackets can give you a head start on a design, or you can come up with something on your own. Tip: Save the old gate to take measurements from and to reference back to as you build your new gate.
Stay tuned for more in our gate series!